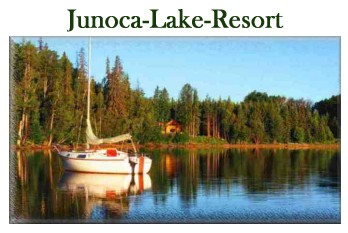 Junoca-Lake-Resort, located on 800 acres, extending over 3 km of lakeshore at Francois Lake, is perfect for romantic getaways. Come enjoy the peaceful quiet, pure crisp air, and a lake with crystal-clear water. Wildlife in the area include: black bear, deer, coyote, eagle, Canada goose, loon and many more.
We offer lovingly designed cabins, located directly on the lakeshore, each including a fully furnished kitchen, a barbecue on the porch and other details, suitable to make you feel right at home.
Boats for fishing etc. are at your disposal. We also offer sailing trips, hiking, mountain biking, campfire and barbecues at the beach as well as all kind of sports and games.