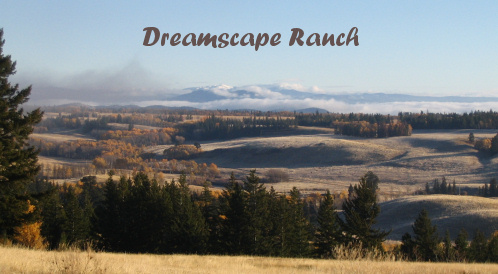 Dreamscape Ranch is located just a little south of Kamloops in the beautiful British Columbia grasslands. We are a small guest ranch, perfect for families, couples or small corporate parties, and are located about 20 minutes out of town.
Come share our dream. While you are with us, our home is your home and you can either relax and enjoy the peace, or help with the day to day running of the ranch. Enjoy horseback riding and also learn some horsemanship. You can cycle, hike, nature watch, or try a little fishing at the fantastic fishing lakes nearby.
In fact you can have your own "dream(e)scape" - let us know what you want and we will design a holiday just for you. It could be a B&B, a Bed & Bale, a weekend or a longer stay.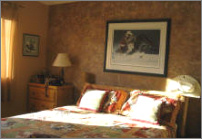 We offer 3 guest rooms with a western theme in the main ranch house, all sharing the main bathroom. Home style meals are served looking out over the beautiful valley. We will go out of our way to make your stay with us memorable.