Ontario Adventure
Highland Wilderness Tours

Secluded Cottage for Rent - Algonquin Park Ontario



This cozy rental cottage is available for all four of Ontario\'s lovely seasons, is surrounded by thousands of acres of crown land, near three beautiful lakes and is just a stones\' throw from the wilderness of Algonquin Provincial Park. Enjoy the scent of the pine forest surrounding the cottage, or let the lovely waterfall below the cottage sing you to sleep at night.



The cottage is situated on a private road on three acres of land, so there's lots of room to roam. No tourist filled rows of cottages and no noise except for birds and breezes.

Five minutes from the cottage is Maynooth, Ontario, a charming little hamlet with a variety of stores and shops for your convenience.

The cottage has a three piece bath, fully equipped kitchen, BBQ, TV with DVD, radio, and an upper floor bedroom loft and den that sleeps up to seven people. Linens and blankets are provided. Relax in the screened porch or by the outdoor fireplace.

Pets are welcome, provided cottagers are responsible for their pet and clean up after them.
Our business, Highland Wilderness Tours, is open year round, so if you choose to, you may participate in horseback riding, dogsledding, or snowmobiling activities at the farm, one road from cottage.

Other local activities include hiking, biking, walking, photography, fishing, swimming, canoeing, boating, ATVing, flying (plane) tours, cross country and downhill skiing, snow shoeing, ice fishing, and more!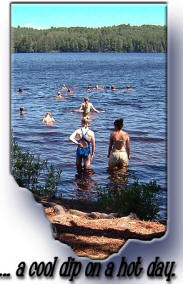 Highland Wilderness Tours
Penny Nicol
Box 211
Maynooth, K0L 2S0
Phone: 613-338-2330
Toll free: 1-866-793-9453
Email: Click here to send an email
Web: www.ridethewilderness.com



Wyndy River Expeditions & Guest Ranch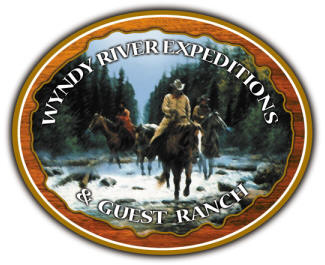 Wyndy River Expeditions & Guest Ranch welcomes you to experience a wilderness adventure getaway like no other.

For the first time in Ontario, you can experience firsthand the beauty and ruggedness of Northern Ontario's backcountry and foothills while enjoying your favorite pastime such as float and fly-fishing remote lakes & streams not accessible by road.
Choose our backcountry lodge rides or one of our remote base camp expeditions.

Our certified professional guides & well-trained horses will take good care of you and create memories to last a lifetime!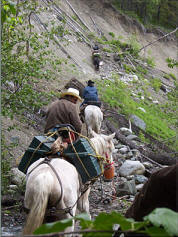 Wyndy River Expeditions & Guest Ranch
Tim Millward
PO Box 250
Swastika, xxxxxx
Phone: 705-642-6465
Email: Click here to send an email
Web: www.wyndyriver.com



Circle R Ranch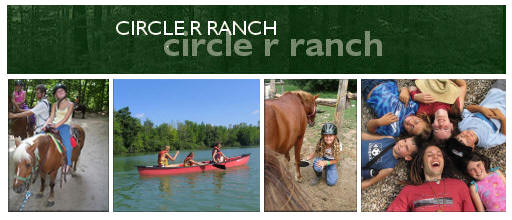 Day and Residence Summer Camps for Boys and Girls ages 6 to 16




Circle R Ranch is located just 8 km. west of London, Ontario. Circle R Summer Camps provides an incredible environment full of new and old friends, songs, new achievements, all combined with growth and independence.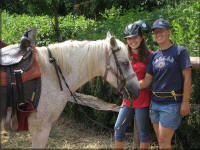 We offer a wide variety of summer programs for children 6 to 16 years old, from day camp to residence camp and varying in length from five days to one month. Our major program is western pleasure horseback riding. Residence campers are assigned their own horse to ride and care for during their stay.

New campers who have little or no riding experience, as well as returning campers, have appropriate opportunities to build upon their skills and past experiences.


We also offer swimming, canoeing, kayaking, boating, arts & crafts, pottery, archery, fishing, environmental programs, mountain biking, overnight camping trips, day trips, bouldering wall, low ropes course, wide games, and many other special activities such as campfires, skit nights, and special event days. Our well rounded program includes elements of structured activities, group choice, individual choice and all-camp activities.



Circle R Ranch
Circle R Ranch
3017 Carriage Rd.
Delaware, xxxxxx
Phone: 1-877-844-8738
Email: Click here to send an email
Web: www.circlerranch.ca



Frontier Trails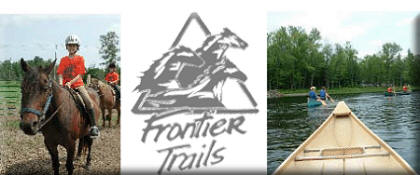 Frontier Trails Summer Camp is located about 90 minutes west of Ottawa (The Corel Center). If you are looking for an Ottawa area summer camp with variety, you have found it! Horseback riding, music, drama, canoeing, kayaking, crafts, archery, trampoline, swimming, wagon rides, mountain biking, Red Cross swimming lesson, peddle boats, fishing, snorkeling, camp outs, camp fires, sing songs and more....

There are a variety of summer camp programs to choose from. 3 Horseback riding programs for the horse enthusiast or for the beginner, a Waterfront program, Music & Drama camp, and a Variety program which is a mix of all the summer camp activities.


Set on the shores of the Bonnechere River, Frontier Trails offers 100 acres of forests and fields, miles of groomed riding and hiking trails, and 3500' of natural unspoiled shoreline including a clean sandy beach. The staff is specially chosen and caring, the 22 horses, pets and equipment are safe and well cared for, and the home-cooked meals are fresh and nutritious. Home base for camp operations and activities is a refurbished country barn, where campers and counselors sleep in comfortable, well-ventilated boys and girls dorms. This main camp also includes washrooms, showers, dining room, kitchen and a sitting/recreation room

Children can experience the time of their lives at Frontier Trails - call today to plan a unique and rejuvenating vacation for all!


Frontier Trails
Marie .
10545, Highway 60
Eganville, K0J 1T0
Phone: (613) 625-2416
Email: Click here to send an email
Web: www.frontiertrailscamp.com



Cedar Rail Ranch
Cedar Rail Ranch is located in the beautiful Mississagi Valley, in the heart of Algoma Country.

We are 70 miles northeast of the city of Sault Ste. Marie, Ontario and 16 miles from the town of Thessalon, Ontario.

We have a dude ranch type setting with soft wilderness experiences for the whole family.

Horseback riding is the main attraction, but we also offer fishing, Outpost Camp rentals, boat and motor or canoe rentals, and modern housekeeping cabin rentals.

Cedar Rail Ranch
Cathy .
R.R.#3, 428 Wharncliffe Road
Thessalon, P0R 1L0
Phone: 1-888-248-7417
Email: Click here to send an email
Web: www.cedarrailranch.com



South Algonquin Trails Inc.

South Algonquin Trails Inc.
Equestrian Outfitters


Come and trail ride with us in the rugged beauty of Algonquin Park! Pony rides are also available. Horseback riding for 1, 2, 3, or 4 hours.
South Algonquin Trails Inc.
Tammy .
4378 Elephant Lake Road
Harcourt, xxxxxx
Phone: 1-800-758-4801
Email: Click here to send an email
Web: www.southalgonquintrails.com



Frontier Town - Home on the Range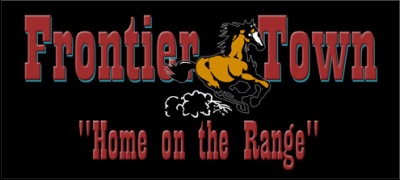 Horseback Riding & Horse Adventures



Frontier Town - Home on the Range offers trail riding & special events for the entire family. We are located in Londesborough near Goderich, Ontario.
We have horseback riding tours for all ages and levels of experience, from beginner to advanced riders. We also offer camp outs and weekend parties.



Frontier Town - Home on the Range
Friedy .
RR #1
Londesborough, xxxxxx
Phone: 519-523-9478
Email: Click here to send an email
Web: www.frontiertown.ca



Pinto Valley Ranch

Pinto Valley Ranch is in the new city of Ottawa, Ontario. We have visitors from all over the world - come on out to the Eastern Ranch with the Western Ride.

We are open year round! Enjoy horseback riding on our scenic trails, sleigh & hay rides, pony rides, a free petting zoo, and more!
Horses are bought, sold and traded at Pinto Valley Ranch.

We have 150 horses! Lots of well broke trail horses, and ponies for the kids.

Horseback Riding Rates - $25.00 an hour on trail and $10.00 for ponies in our big rodeo ring.
Pinto Valley Ranch is great for birthday parties, corporate outings, and simple business meetings. We have a banquet hall, washrooms, and snack bar.
Pinto Valley Ranch
Gail and Ernie .
1969 Galetta Side Road
Fitzroy Harbour, xxxxxx
Phone: 1-613-623-3439
Email: Click here to send an email
Web: www.pintovalley.com



Pine Grove Stables
Pine Grove Stables offers Riding Lessons, Trail Rides, Boarding & Training, as well as Pony Rides and Birthday Parties.

Our horses are all well trained and reliable. Ponies for kids are available.

Located right on Hwy 60, near Pembroke, Ontario, we are easily accessible from anywhere in the Ottawa Valley. Open year round.
Pine Grove Stables
Sarah .
10441 Hwy 60, R.R. #6
Eganville, K0J 1T0
Phone: (613)625-2860
Email: Click here to send an email
Web: http://www.geocities.com/pinegrovestable/