Trillium Motorcycle Tours is the ultimate source for motorcycle riding in Ontario and beyond! We combine amazing tour routes, great accommodations, and culinary delights to create an escape that will leave you energized, rejuvenated, and wanting to come back for more! Motorcyle Rentals can be arranged.

Tours for All! We offer unique and diverse motorcycle tours for women, mixed groups, singles, and custom tours. Whether it's social or solo, each and every tour focuses on fun and adventure.


Custom Tours - If you don't see a ride on our website that meets your specific requirements, we would be happy to arrange the ride that is just right for you. Just tell us where you want to go and when and we'll work with you to design your custom tour.

Self Guided Tours - We'll work with you to plan the perfect route and then take care of all the details. We make your reservations consistent with our high standards, provide the route map and make suggestions for all the great places to stop along the way.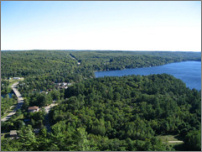 All our tours feature an exciting itinerary with prime riding routes. We'll explore hidden areas of beauty and enjoy spectacular scenery as we travel along paved secondary roads. We won't take the direct route of course! We'll experience all the great riding the area has to offer before stopping for the day for some personal indulgence.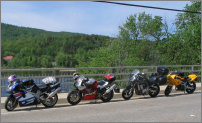 All of our guides are seasoned riders that have had advanced motorcycle skills training. Each guide has traveled extensively and knows the best riding spots. Our clients must have a certain level of experience to participate. With safety and comfort in mind, our custom-designed tours host only 8-12 motorcycles.

Our support vehicle accompanies most tours and will transport your luggage, golf clubs, food, provisions, and fragile property (such as photographic equipment).