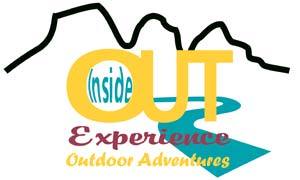 OUTDOOR ADVENTURES FOR EVERYONE!
Located on the eastern slopes of the majestic Canadian Rockies, we offer adventure, fun, beautiful scenery, and wild tales, all in one! Choose from several exciting trips. Half day, full day, or multi-day tours including accommodation can all be part of your Inside Out Experience.

Join us for a full day of Horseback Riding and Rafting on our Saddle and Paddle Experience. You'll explore the magnificence of the Canadian Rockies on horseback! Begin your adventure day with a magical 2 hour guided trail ride along the Bow, Kananaskis or Elbow River Valleys, with the backdrop of the Rockies. Enjoy a delicious barbecue lunch overlooking the scenic Bow / Kananaskis or Elbow Rivers! Hear stories of past cowboys, outlaws or hero's that roamed the area or keep your eyes open for our resident "friendly" bear.

After lunch participants are transferred to the meeting point of the rafting adventure for 2 - 2.5 hours of surfing, splashing and floating on a professionally guided raft. At the end of your adventure quench your thirst with complimentary refreshments and swap stories of your experience!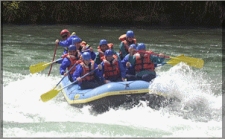 Here at Inside Out Experience Inc., we believe in life-long learning, and we make it fun and memorable. Our programs and trips are all designed to give you an ever lasting experience.

Your Inside Out Experience can include Mountain Biking and Hiking as well. Most of our trips combine two activities into a full day of fun.