Alberta Vacation Accommodation
Crowsnest Mountain Resort
Crowsnest Mountain Resort offers fabulous views, access to many exciting adventures, and high quality year round accommodation in comfortable Mountain Chalets. Nestled at the foot of Crowsnest Mountain, this is one of the most scenic vacation spots in the Canadian Rocky Mountains.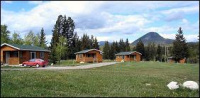 Our cozy chalets have one bedroom with a queen size bed, living room with a queen size futon, TV with satellite, phone, kitchenette with fridge, hot plate, microwave, coffee maker, toaster and four place servings, full bathroom, porch with rocking chairs and propane barbecue. Our chalets have radiant floor heating. Pets are welcome at manager\'s discretion. We offer competitive rates for all budgets.



There are plenty of activities in the Crowsnest Pass. In summer, enjoy fly fishing, golfing, rock climbing, mountain biking, hiking, canoeing, horseback riding, caving, and ATVing.

In winter, there's cross country skiing, downhill skiing, snowboarding, ice climbing, and snowmobiling.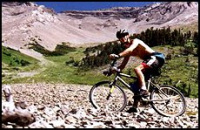 Crowsnest Mountain Resort also offers RV sites with full hook-ups, picnic tables and fire pits, a restaurant and bar, and a banquet fall that can seat up to 120 people.

Our banquet hall and function room are ideal for weddings, banquets, retreats, meetings, birthdays, anniversaries, reunions, etc.



Crowsnest Mountain Resort
Nola .
Hwy 3
Crowsnest Pass, xxxxxx
Phone: (403) 562 7993
Email: Click here to send an email
Web: www.albertaresort.com



Rocky Mountain Escape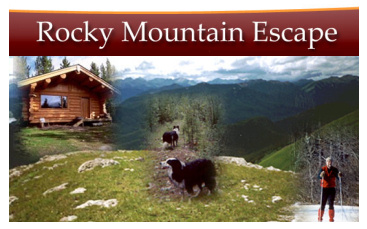 Rocky Mountain Escape offers private, secluded log cabin accommodation and a wide variety of year-round, nature-oriented activities.
The 'Escape cabins are located in the heart of the front ranges of the great Canadian Rockies, adjacent to Jasper National Park and vast, undeveloped Willmore Wilderness.

We cater to folks looking for a quiet, scenic spot from which to enjoy the mountains.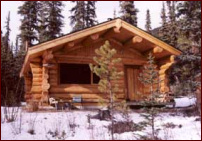 During the summer/fall, we offer hiking, horseback riding, canoeing, whitewater rafting and fishing. Once we have good snow (typically mid-November to mid-April), we start cross-country skiing, snowshoeing and dog sledding.

Rocky Mountain Escape
Laura .
Box 5053
Hinton, xxxxxx
Phone: 780-865-5559
Email: Click here to send an email
Web: www.ecolodge.com



Anchor D Guiding & Outfitting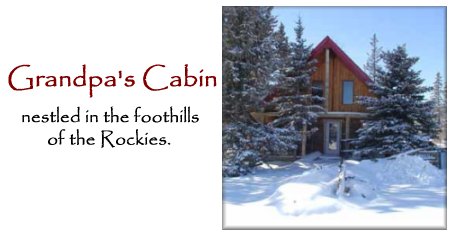 Anchor D Guiding & Outfitting has this beautiful, cozy, two-bedroom log cabin available for rental. It's an authentic log cabin on the Ranch, nestled in the foothills of the Canadian Rockies, just 1 1/2 hours from Calgary.
The cabin features a full kitchen with microwave, television/VCR (movie rental nearby), loft, woodstove, in-floor heating, washer/dryer, linens and towels, and a great view.

The surrounding area offers great photographic opportunities. Whether you're a horse enthusiast or just want to strap on your hiking boots and head up the ridge into Kananaskis country, this is the perfect place for families or a romantic and relaxing getaway.

Guided horseback riding is available onsite. Nearby golfing, mountain biking, cross-country skiing, fishing, hiking, shopping, restaurants.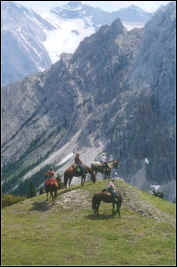 We're within 1 to 2 hours drive from Head-Smashed-In Buffalo Jump, Remington-Alberta Carriage Museum, Calgary Stampede, and other attractions in the area. If you're a cross-country ski enthusiast or enjoy skating, we're only 5 km. from the Sandy McNabb Recreation Area.

Anchor D Guiding & Outfitting
Dewy Matthews
Box 656
Black Diamond, xxxxxx
Phone: (403) 933-2867
Email: Click here to send an email
Web: www.anchord.com



Canadian Winter Adventure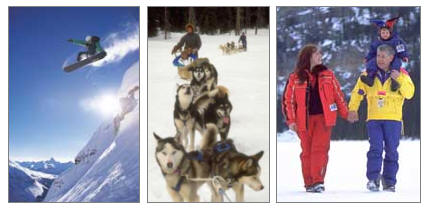 Join us for a Canadian Winter Getaway......

Eagle's Nest Bed and Breakfast and Rentals in the Rockies offers you a vacation opportunity to truly experience winter activities in Canmore, Alberta. Our unique winter getaway packages include accommodation and a range of activities to give you a comprehensive taste of winter fun in Canada.

Winter in Canmore, Alberta, Canada is not just about skiing - although there is no doubt about it we have some of the best ski hills in North America, but why come all this way just to ski? You can snowshoe across pristine snow covered alpine meadows, take an exhilarating dog sled ride, cross country ski along peaceful sparkling trails, and trek up the frozen river of Grotto Canyon.

You'll enjoy the hospitality and comfort of our bed and breakfast or self catering apartments whilst filling your trip with a truly Canadian winter adventure. Both the bed and breakfast and apartments in Canmore, have been especially picked to offer the ideal amenities to compliment our range of winter activities.

Canadian Winter Adventure
Elizabeth Jones
171 Cougar Point Road
Canmore, xxxxxx
Phone: 403 678 2440
Email: Click here to send an email
Web: /www.canadawinteradventure.com



Howling Dog Tours
Come Howl With Us!

Feel your heart race and your mind clear as you dog sled through the pristine wilderness of the Canadian Rockies near the Banff National Park, Canmore and the Kananaskis Country. Experience a dog sledding adventure you will never forget with Howling Dog Tours.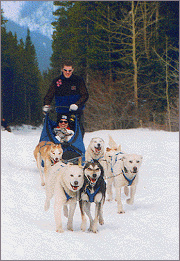 Experience the thrill of dog mushing hands-on. Learn to harness and handle the dogs; relax as a passenger or drive your dog sled team with the help of a guide. Spend time on a spectacular mountain trail and build a unique bond with your team of Alaskan Huskies. Enjoy many photo opportunities and the only traditional Canadian way to see the Rocky Mountains in the winter.

We have several dog sled adventures for you to choose from. Corporate and custom packages are also available.

Howling Dog Tours
Arwen Rodgers
P.O. Box 8055
Canmore, xxxxxx
Phone: (403) 678-9588
Email: Click here to send an email
Web: www.howlingdogtours.com



Irwin's Mountain Inn

Irwin's Mountain Inn is a full service hotel located in Banff, Alberta. Our seasonal specials and convenient location close to downtown Banff makes us the ideal place to stay!
Variety abounds at Irwin's Mountain Inn. Guests have a choice of 12 room types. 28 of the 65 rooms available in the inn are deluxe rooms that offer a choice of jetted tubs, fridges and microwaves, and/or separate bedrooms. Most rooms are wheelchair accessible and one room is designed with the physically challenged individual in mind. A free continental breakfast is served daily from 6:30 am to 10:30 am in the main lobby.

Hotel amenities include: 10 person jetted hot tub, fitness centre, sauna and steam room, ski room and lockers, small gift shop, conference facility, and free wireless internet.

The El Toro Restaurant, located on the street level of the inn, has a reputation as one of the best restaurants in Banff. El Toro specializes in steak, seafood and Greek dishes.




Irwin's Mountain Inn
Travis Irwin rwin
429 Banff Ave., P.O. Box 1198
Banff, xxxxxx
Phone: (403) 762-4566
Email: Click here to send an email
Web: www.irwinsmountaininn.com



Kingmik Dog Sled Tours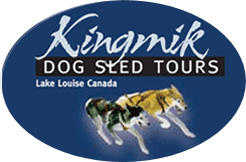 The Kingmik dogs would love to take you for a dog sled ride!

Kingmik Dog Sled Tours offers dogsledding tours in beautiful Lake Louise, Alberta, and in the spectacular Yukon. For the thrill of your life, come mushing with our happy and hard-working Alaskan Huskies!


In Lake Louise, we offer trips ranging from a half hour introductory ride to a 1 1/2 - 2 hour foray to the Continental Divide. While the half hour trip is just a teaser, the Divide trip covers over 16 kilometers. Guests have the opportunity to get to know the dogs, their guides, learn the basics of driving a team – and are encouraged to drive the team home.

We also offer multi-day trips in the remote and spectacular Yukon. Driving your own team of well trained dogs, you will travel through silent forests, along winding creeks and on frozen lakes surrounded by the majestic mountains of the Anvil Range.

Kingmik Dog Sled Tours
Megan Dog
Box 2308
Golden, xxxxxx
Phone: 1-877-919-7779
Email: Click here to send an email
Web: www.kingmikdogsledtours.com



Inside Out Experiences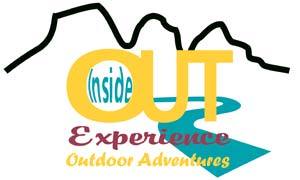 OUTDOOR ADVENTURES FOR EVERYONE!
Located on the eastern slopes of the majestic Canadian Rockies, we offer adventure, fun, beautiful scenery, and wild tales, all in one! Choose from several exciting trips. Half day, full day, or multi-day tours including accommodation can all be part of your Inside Out Experience.

Join us for a full day of Horseback Riding and Rafting on our Saddle and Paddle Experience. You'll explore the magnificence of the Canadian Rockies on horseback! Begin your adventure day with a magical 2 hour guided trail ride along the Bow, Kananaskis or Elbow River Valleys, with the backdrop of the Rockies. Enjoy a delicious barbecue lunch overlooking the scenic Bow / Kananaskis or Elbow Rivers! Hear stories of past cowboys, outlaws or hero's that roamed the area or keep your eyes open for our resident "friendly" bear.

After lunch participants are transferred to the meeting point of the rafting adventure for 2 - 2.5 hours of surfing, splashing and floating on a professionally guided raft. At the end of your adventure quench your thirst with complimentary refreshments and swap stories of your experience!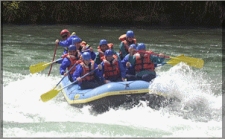 Here at Inside Out Experience Inc., we believe in life-long learning, and we make it fun and memorable. Our programs and trips are all designed to give you an ever lasting experience.

Your Inside Out Experience can include Mountain Biking and Hiking as well. Most of our trips combine two activities into a full day of fun.

Inside Out Experiences
P.O. Box 987
Bragg Creek, T0L 0K0
Phone: 403-949-3305
Email: Click here to send an email
Web: www.insideoutexperience.com



The Pelican Bay Hideaway
The Pelican Bay Hideaway
Nightly rate is $200.00. Weekly rate is $1200.00 from April 1 to September 11. Nightly rate is $140.00. Weekly is $980.00 from September 12 - March 31. Exceptions may apply during designated holidays.

What we provide at no additional cost: Kirkland Coffee for breakfast. Paper towel and bathroom tissue. Spices, plastic wrap, tin foil and cookware. Satellite TV. DVD player. View of a golf course and lake. Fire wood. Crisp clean sheets . Feeling of "Home away from Home". Hammock in the sun. Peace and Tranquility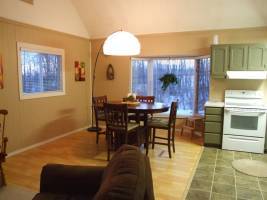 A small well-behaved dog on a leash is welcome (Please pick up after your pet.) Quiet hours are between 11:00 p.m. and 9:00 a.m. No fireworks (Section 31 of the Wildfire Act) Check-out time is 11:00 . The Host Couple, Shali and Dave, live in the summer of village of Poulsen's Pasture approximately 1km away, and are available 24/7. Boat launch accessibility.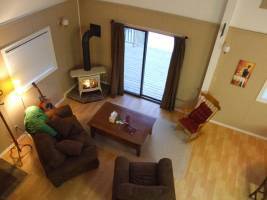 Gull lake: Shallow and warm in the summer, great for waterskiing, swimming or just laying on the beach.

Fishing: Lake Whitefish, Walleye and Northern Pike are present in the lake. Gull Lake is not only great for summer fishing, it is also one of the most popular lakes for ice fishing.

We accept Visa or Master Card.
The Pelican Bay Hideaway
Shali Whalen
RR 3 Site 6 Box 2
Rimbey, T0C2J0
Phone: 403.748.2526
Fax: 403.748.2546
Email: Click here to send an email
Web: pelicanbayhideaway.com