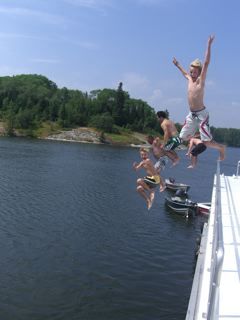 HOUSEBOAT ADVENTURES... taking houseboating to new heights on magnificent LAKE OF THE WOODS, an intriguing maze of islands, beaches and coves.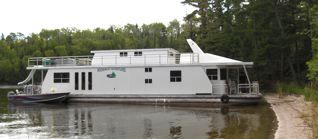 Discover your own secluded beach to swim, relax, fish or explore. Imagine cruising the Lake in a houseboat with your family, friends or fishing buddies with everything aboard you need for an unforgettable vacation.

No more long boat trips to and from your favourite fishing hole. Enjoy having a sandy beach and your own fishing boat right at your doorstep.

We offer 6 different models of houseboats sleeping from 2 - 16 people with weekly, midweek and weekend packages. We have been in business over 20 years and know that our friendly and knowledgeable staff will welcome you and provide you with excellent service during your stay with us.
Our base is located in downtown Kenora, Ontario, just 120 miles East of Winnipeg MB, or 135 miles north of International Falls, MN.