Walks and Talks Jasper, Alberta, Canada - Interpretive Hikes with an experienced Parks Certified Guide.



Join Paula Beauchamp, a lifetime resident of Jasper, who shares with you her personal knowledge and understanding of our National Park. Hiking and walking is done at a pace suitable for everyone. Groups are small (maximum of 6).

In the summer, we have 4 wonderful eco tours for you to choose from: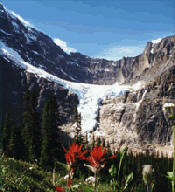 Morning Birding and Wildlife Watch - An early morning nature walk and drive to where the beaver, elk, moose, osprey and eagles live. Binoculars are provided.

Mount Edith Cavell Meadows & Picnic Lunch - A guided nature hike to alpine meadows where you'll learn about glaciers and about the flora and fauna. Bring lunch to enjoy across from Angel Glacier.

Secrets of the Maligne Valley - A tour to a panoramic viewpoint, then along spectacular Maligne Canyon. Fell the spray of the waterfalls! Marvel at 'disappearing ' Medicine Lake and picturesque Maligne Lake.

Columbia Icefield Tour - Enjoy viewpionts, waterfalls, and wildlife en route to stunning Columbia Icefield. You will have time for a scenic Snowcoach ride or a short walk at Athabasca Glacier. This tour is available year round.
Walks and Talks also offers winter walks and cross country skiing tours.