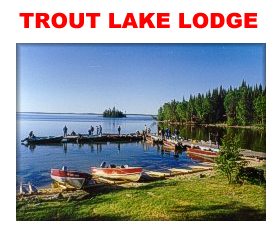 North America's Finest Walleye, Northern and Lake Trout Lakes

Trout Lake Lodge is ideal for corporate retreats. We are located 30 air miles from Red Lake. All guests are flown in by Green Airways Limited, out of Red Lake, Ontario, one of Canada's safest airlines.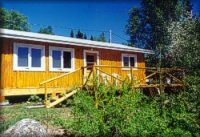 We have 8 fully modern cabins, 6 of which are American Plan and 2 for housekeeping. Each cabin has a 3 piece bathroom. All beds are firm, twin beds.
Large Northern, Walleye and Lake Trout are our claim to fame. We fish on a chain of 3 lakes; Trout Lake, Otter Lake and Little Trout. All three lakes are full of channels, weed beds, bays, reefs and drop-offs, all with crystal clear, pristine waters. Trout Lake alone has 383 islands on it. These locations will provide a diversity of fishing experiences. Without a doubt, a world class fishery.

Our fleet of Lunds are equipped with 15 to 25 h.p. Hondas. All boats have swivel seats, nets, paddles, anchors, seat cushions and minnow buckets.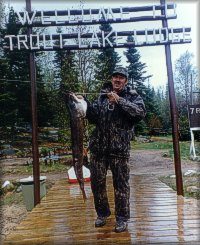 There are 5 things people expect when they go on a fly-in fishing trip. They are; good fishing, good service, good equipment, good accommodations and good meals. All of which add up to a GOOD TIME! We have it all.