Mahikan Trails is proud to deliver a unique experience for our guests to enjoy the freedom of being in the heart of the Canadian Rockies. With a combined experience of 60 plus years as guides our passion lies in introducing the world of natural wonders through excellence in guided walking and hiking trips.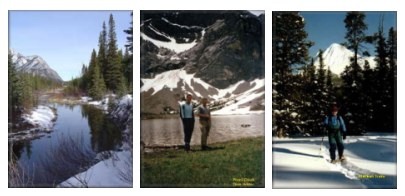 Come with us on a journey following the trail of the Wolf (Mahikan) and immerse yourself in the clean mountain air, and the sensational panorama we present before you! Hike in unspoiled mountainous terrain, trek through an intricate maze of canyons, delve into the secret passages of a beautifully carved cave, backpack over a mountain pass, snowshoe or cross country ski in pristine snow conditions, or enjoy the thrill of a dogsled ride; but above all... remove yourself from the maddening crowds!

For those desiring a unique experiential learning program, team building or other tailored programs specific for families, corporations and groups, we invite you to look at our suggestions and we are open to yours!